Desert Alchemy
Desert Alchemy is a synergy of individuals and the nature kingdom in Tucson, Arizona, USA. It was founded by Cynthia Athina Kemp Scherer in 1983 as an organization dedicated to making and researching desert flower essences. After seven years of extensive research Desert Alchemy began to offer desert flower essences to others around the world.
Desert Alchemy consists of individuals who are dedicated to the extensive support necessary for making the essences available to others. We are all committed to serving as bridges, bringing nature intimately into the lives of those who so wish. We hope that you experience the deepest support possible from Desert Alchemy flower essences!
Our Purpose
As we make available quality desert flower essences and share our insights and experience with others, our purpose at Desert Alchemy is supporting self awareness through the inspired union with nature. We encourage others in claiming their position in the circle of humanity with respect for all living beings, and their active participation in the world as anchoring agents of consciousness and spiritual awareness.
Cynthia Athina Kemp Scherer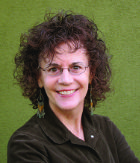 Cynthia Athina Kemp Scherer, the founder of Desert Alchemy, is an experienced flower essence practitioner and researcher. In 1983, while in the midst of a transformational life experience, she was inspired by nature to begin co-creating flower essences from the Arizona deserts. She has extensive experience in all the aspects of producing flower essences: attuning with nature; co-creating the essences; researching their qualities by sensitive attunement and practical application; using them in consultations; writing and facilitating workshops about the essences and their uses.
Cynthia has used flower essences extensively, working with individuals as well as groups of many types since 1984. She has facilitated group harmony by using flower essences in offices and businesses, worked with inmates in the Arizona state prison system, and used flower essences with families as well as individuals. Cynthia is an international workshop facilitator and has made presentations at various schools including the University of Arizona College of Nursing.
Cynthia is the author of "The Alchemy of the Desert", a comprehensive guide to desert flower essences, "The Art & Technique of Using Flower Essences", "Desert Alchemy Expanded Cross Reference", "The Essence of Self-Empowerment". She also authors "The Core Issue" articles.