21-hour Flower Essence Intensive Course
April 29 to May 1, 2019
3-Day Flower Essence Workshop
with Cynthia Athina Kemp Scherer
Tucson, Arizona
NOTE: Completion of Flower Essence Therapy Course – Part 1 is required to take this course.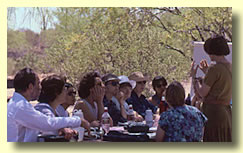 The Flower Essence Therapy Course is a unique opportunity to experience the healing power of the desert in a safe and protected environment and to develop the skills for working with yourself and others with flower essences.
This course provides a solid foundation for using flower essences while presenting an opportunity to contemplate and discover your inner gifts, talents, and challenges. See the detailed course program below.
This intensive course is for:
Those who have completed Part 1 of the Flower Essence Therapy Course
Course Details
Facilitator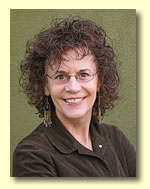 Cynthia Athina Kemp Scherer is an experienced flower essence practitioner, researcher, and founder of Desert Alchemy. In 1983, Cynthia was inspired by nature to begin co-creating and researching flower essences from the unique and powerful environment of the Arizona deserts. Her relationship to nature fostered deep healing experiences that provided the foundation for her years of research.
Since 1986, one of Cynthia's great loves has been sharing in workshops about her experiences in using flower essences and her ever-deepening relationship with nature.
Date
April 29 to May 1, 2019
Time
From 9:00 AM to 5:30 PM, Monday thru Wednesday
Place
Desert Alchemy, Tucson, Arizona
Cost
Registration Cost: $795. Fee includes the course tuition only. Participants are responsible for their hotel accommodations, transportation, and meals.
Registration
This workshop is limited to a small number of participants. Early registration is recommended.
REGISTRATION FOR THIS EVENT IS NOW CLOSED
[ Click here ] to join the waiting list and be notified when a new class is scheduled.
Cancelation Policy
Registration cancellations received on or before March 22, 2019 will receive a refund of the amount paid minus 10%. After March 22, 2019, the workshop fee is no longer refundable.
Additional Information
Accommodation
Out-of-town registrants are responsible for booking their own accommodations
We recommend the Homewood Suites, which is located 2 miles from the workshop venue, which is 5 minutes by car, or 30 minutes walking. The hotel provides complimentary complimentary shuttle service to destinations within a 5 mile radius of the hotel. Rental bicycles are available at the Hotel, and some participants have used them to come to the class in about 15 minutes.
The Hotel is located at the beautiful St. Phillip's Plaza with restaurants and a health food store within walking distance. Next to the Hotel is the Rillito River Park, with miles of popular walking and bicycle paths.
The rooms at the Homewood Suites have 2 queen beds (or 1 king bed), a small living room with a couch, and a kitchen with stove, refrigerator, microwave oven, and dishwasher. The hotel provides complimentary hot breakfast (served all week), complimentary WiFi and free parking.
The size and layout of the rooms makes them very suitable to be shared with another participant. If you would like to share a room with another participant as a way to reducing your lodging expenses, let us know and we will connect you with other participants who have indicated that they want to share.
The Homewood Suites has a special discount for the participants of Desert Alchemy courses. We recommend reserving your lodging well in advance, as Tucson is a popular destination.
Course Program
Days 1 & 2: April 29 & 30, 2019
Creating a Flower Essence Consultation Session
Working successfully with others, whether with family, friends or professionally, requires emotional maturity and clarity of purpose. This workshop introduces elements that are essential in working with others with flower essences. For those interested in self-help, this section teaches us to work more effectively with ourselves.

Includes:
The healing process and how to support it.
Our role as healing facilitators.
How can we mirror a client's perfection?
Ethics and responsibilities of a flower essence practitioner.
Making and honoring physical, emotional and psychic boundaries.
How to create a flower essence consultation session.
How to document our work with flower essences.
How to evaluate the effects of using flower essences.
Integrating flower essences with other healing modalities.
Day 3: May 1, 2019
The Evolutionary Journey of the Soul
How do we evolve in consciousness? How can we care for the soul in its evolutionary journey? In this workshop we will examine ways of seeing beyond the apparent situations in our lives to find an essential perspective through which we can view others and respect, honor and support their life processes. Deep inner healing takes place when we understand the soul and the direction in which it is pulling us.
Includes:
What is consciousness? How does the soul evolve? The flower essence practitioner as a midwife for the birth of new consciousness.
Inheritance and Legacy: recognizing and working consciously with the tools, patterns, and influences with which we came into this life.
Flower essences to use in the stages of recovery from physical, emotional and sexual abuse.
Finding and anchoring our soul purpose.
Flower essences that support us in spiritual self-care.
Certification Program
Upon completion of the Flower Essence Therapy Course (part 1 & part 2) participants will qualify for the optional Desert Alchemy® Practitioner's Certification Program, which includes further work documenting the use of desert flower essences over a period of six months.