6-Month Program
January – June 2024
A series of 6 online meetings with Cynthia Athina Kemp Scherer
This program is to support those who have taken the Desert Alchemy Flower Essence Therapy Course. It consists of six group meetings in which you can ask more questions about how to work comfortably selecting flower essences for others, whether professionally or with friends and family members.
Many questions arise as you begin practicing flower essence therapy. Sometimes you may feel that you would like to discuss things with someone who understands. Or, you may find that your self-talk is attempting to convince you that you cannot work with flower essences. Existing practitioners often need to be able to share and receive support as they are faced with internal challenges as they practice flower essence therapy.
It is also an opportunity to have your questions answered as you work on the case histories required to complete the optional Desert Alchemy® Practitioner Certification Program.
Requirements
This program is for those who have completed either of the following courses:
The 2023 Desert Alchemy® Flower Essence Therapy Course
The 2022 Desert Alchemy® Flower Essence Therapy Course
The Desert Alchemy® Flower Essence Therapy Course Parts 1 and 2
Place
The meetings will be conducted via Zoom. You will need to download the free Zoom app from https://zoom.us for the device that you will use, which can be a computer, a tablet or a smartphone.
Time and Dates
Six online meetings, on the second Wednesday of each month, from 4:00 PM to 5:30 PM Arizona Time (MST without Daylight Saving Time).
Facilitator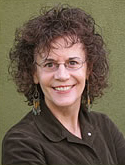 Cynthia Athina Kemp Scherer is the founder of Desert Alchemy Flower Essences. Seeking healing for herself in the early 1980's, Cynthia was guided to begin making flower essences from the unique environment of the Arizona deserts. She is an experienced flower essence practitioner, researcher, and educator. She has authored four books on flower essences and is an international workshop facilitator.
Refund Policy
Cancellations received on or before January 5, 2024, will receive a refund of the amount paid minus $25, after that date the registration is no longer refundable.
Registration
Please register before January 10, 2024.
Cost: One payment of $240
Use the form below to register: