A Community of Support for Self-Awareness
90-minute online support with Cynthia Athina Kemp Scherer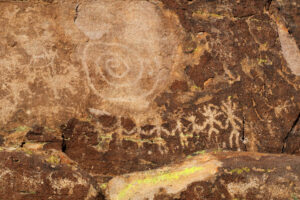 These are times of massive change throughout the world. The purpose of the Flower Essence Circle is to offer support in consciousness as changes affect us personally and collectively.
Support in consciousness means using empathy, observation, and listening to create a safe place where a person can open to new awareness and healing. When one person heals, everyone in the circle is imbued with healing.
Selecting flower essences has an element of sacred infusion when the essences and the person come together in oneness. The Flower Essence Circle is an opportunity to experience the unity of group support and attunement as Cynthia selects flower essences for anyone with a desire to find flower essences for help.
You will sharpen your ability to fully listen, one of the most important qualities for working with flower essences. Listening is required to attune to flower essences, yourself, and others. It is also a skill that you can deepen so that you can listen more deeply to your inner self.
Empathy is something that we need to practice in order to use it freely and without fear. The Flower Essence Circle will allow you to hone your ability to understand the feelings of another and offer energetic support as you yourself are uplifted by the power of the circle.
Facilitator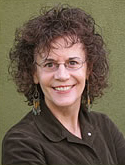 Cynthia Athina Kemp Scherer is the founder of Desert Alchemy Flower Essences. Seeking healing for herself in the early 1980's, Cynthia was guided to begin making flower essences from the unique environment of the Arizona deserts. She is an experienced flower essence practitioner, researcher, and educator. She has authored four books on flower essences and is an international workshop facilitator.
Place
The Flower Essence Circle will be conducted via Zoom. You will need to download the free Zoom app from https://zoom.us for the device that you will use, which can be a computer, a tablet or a smartphone.
Date and Time
To see the corresponding time on a different time zone, click the "Time Zone Converter" link.
Recording
To respect everyone's privacy and maintain a safe space where people feel comfortable sharing and asking questions, filming or recording of any kind by attendees is not allowed.
Refund Policy
You will be able to reschedule or cancel your registration and receive a full refund up to 24 hours before the event start time. Missed workshops or registrations that were not canceled at least 24 hours before the start time are non-refundable and non-transferable. Please note that the Flower Essence Circle is a live event. A recording will NOT be available if you are unable to attend the event.
Registration
Cost: $30
Duration: 90 minutes
Please use the button below to register: