A 1.5 hour Desert Alchemy® Workshop
with Cynthia Athina Kemp Scherer
Thursday, January 7, 2021
via Zoom
Every New Year Cynthia huddles with the devas of the Arizona deserts and asks to find a universally applicable flower essence to help us all accept and transform anything that stands in the way of perfect health, harmony, and peace within us and in the world.
Join Cynthia for this 1.5 hour exploration of the Flower Essence of the Year 2021.
Place
This workshop will be conducted via Zoom. You will need to download the free Zoom app from https://zoom.us for the device that you will use, which can be a computer, a tablet or a smartphone.
Date
Thursday, January 7, 2021
Time
This workshop will start at 4:00 PM, Arizona Time same as MST (Mountain Standard Time)
For the corresponding time in other timezones, please see below:
| Arizona | Hawaii | Alaska | Pacific | Mountain | Central | Eastern |
| --- | --- | --- | --- | --- | --- | --- |
| 4:00 PM | 1:00 PM | 2:00 PM | 3:00 PM | 4:00 PM | 5:00 PM | 6:00 PM |
Arizona
Toronto
London
Perth
Tokyo
Sydney
Wellington
4:00 PM
6:00 PM
23:00
7:00 AM
January 8
8:00 AM
January 8
10:00 AM
January 8
12:00 PM (noon)
January 8
Recording
To respect everyone's privacy and maintain a safe space where people feel comfortable sharing and asking questions, filming or recording of any kind by attendees is not allowed.
Registration
Cost: $25.00 Your registration is for the live event only. If you miss the workshop a recording will not be made available.
Limited Space. Please note: registration closes 2 hours before the class starts.
Cancelation Policy
Registration for this workshop is non-refundable and non-transferable.
Just Missed a Class?
Did you just miss one of our classes? Complete this form if you would like to be notified when a particular class is scheduled again.
Facilitator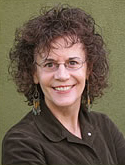 Cynthia Athina Kemp Scherer is the founder of Desert Alchemy Flower Essences. Seeking healing for herself in the early 1980's, Cynthia was guided to begin making flower essences from the unique environment of the Arizona deserts. She is an experienced flower essence practitioner, researcher, and educator. She has authored four books on flower essences and is an international workshop facilitator.