using flower essences to support physical healing
October 26 & 27, 2019
Day-and-a-half Flower Essence Workshop
with Cynthia Athina Kemp Scherer
Mill Valley, California
We are used to using flower essences to help with emotional issues and perceptual shifts, but how can we effectively use them to pinpoint the causations of physical issues? How can we fine-tune our ability to listen to the body and it's messages? Can we effectively attune to the root of physiological problems before they fully manifest in the body?
This workshop is about increasing our relationship with the physical body and making the inner adjustments that can support physical healing.
There are scientifically proven habits that can improve your health, yet how easy are they to implement? What is the radical inner change that needs to happen to support physical healing?
There are myriad books and research papers that recommend healthy habits to support healing. These are very specific things that you can do, however we often focus on the external actions and overlook the changes that need to happen inside of us for these habits to take hold and be effective.
Join Cynthia for this day-and-a-half workshop to explore flower essences that can effect the radical inner change that supports physical healing.
The workshop will cover
taking charge of your health
creating an inner environment that fosters physical healing
fine-tuning your relationship with your physical body
developing communication skills with the physical body
following your intuition and gut
identifying limiting thought patterns and ways that you sabotage yourself
processing unresolved emotions
facing and dealing with past traumas
learning to say no
knowing yourself and staying true to who you are and your purpose
embracing social support
About the Presenter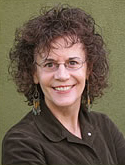 Cynthia Athina Kemp Scherer is an experienced flower essence practitioner, researcher, and founder of Desert Alchemy. In 1983, Cynthia was inspired by nature to begin co-creating and researching flower essences from the unique and powerful environment of the Arizona deserts. Her relationship with nature fostered deep healing experiences that provided the foundation for her years of research.
Cynthia is the author of seven books, some of which have been translated into Portuguese, German, Italian and Spanish. She is also the author of Desert Alchemy's web site at: desert-alchemy.com which include The Core Issue articles that focus on specific healing issues.
Date
October 26 & 27, 2019
Time
Saturday 9 AM to 5:30 PM (1 ½ hours lunch break), Sunday 9 AM to 1 PM
Place
Acqua Hotel, 555 Redwood Highway, Mill Valley, CA 94941, For special rates to stay at the hotel, go to: www.acquahotel.com, and use the Promo/Rate code: DESAL19 when reserving your room.
Cost
$250
Registration
This workshop is limited to a small number of participants. Early registration is recommended.
Cancelation Policy
Registration cancellations received on or before October 1st, 2019 will receive a refund of the amount paid minus $25. After October 1st, 2019, the workshop fee is no longer refundable.