Using Flower Essences to Harmonize Issues of the Moon's Nodes
April, 6 & 7, 2019
Day-and-a-half Flower Essence Workshop
with Cynthia Athina Kemp Scherer
Tucson, Arizona
The Moon's Nodes
Most astrologers develop a particular focus when they look at an astrology chart. Cynthia's focus is understating the soul's purpose in life. She has found that when you understand the challenges and opportunities that the soul pulls you to face, a great relief and acceptance are possible.
The north and south nodes of the moon are not planetary bodies. They are points formed by the moon's orbit around the earth intersecting with the earth's path around the sun.
Important information about your soul's purpose in life can be found when you understand the position of moon's nodes in your natal chart. The house and sign can show why you are drawn to certain situations and people. They can also show why certain things that instinctively feel right don't work out at all.
Once you have this understanding, however, how can you best take advantage and overcome the challenges shown? Folks often blame astrology for the difficulties in their life. It is one thing to have knowledge and another to put it to use effectively.
In this workshop we will cover the flower essences that can empower you to find harmony with what the moon's nodes indicate in your chart.
This workshop is for those brand new to astrology and/or flower essences, and also for those with experience in one or the other. No previous experience with either is required.
How Flower Essences Can Help
Cynthia has found that she can use the information of the moon's nodes to help her clients identify and understand important issues. But using flower essences helps her clients find a way to actualize the changes that lead them to inner harmony and self-empowerment.
Flower essence have been shown to help you overcome challenges and change dysfunctional patterns of behavior. They highlight and help release thought patterns that no longer serve you, and can also enhance your spiritual awareness.
You can become aware of limiting thoughts, attitudes, and even unresolved emotions that you hold. The essences help you change these patterns, process old emotions, and create harmony within you.
Being aware of the influence your north node has in your life can help you work with indicated challenges and take advantage of the opportunties given to you. It can show you how things you instinctively want to do may actually limit you and leave you feeling ineffectual and unsatisfied.
The unique environment of our deserts in Arizona are a breeding ground for plants that not only survive, but thrive in a challenging place. The flower essences from these plants are a powerful way to help you overcome challenges and thrive in your life.
Most people want to feel a soul-level joy in their life. When you pursue the direction indicated by the moon's nodal positions, you can live your life with soulful satisfaction.
About the Presenter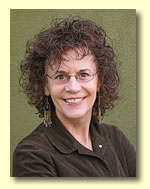 Cynthia Athina Kemp Scherer has been using astrology to help understand herself for the past 46 years. In 1983 she began co-creating flower essences from the Arizona deserts and has been using them in conjunction with astrology since that time.
She is an experienced flower essence practitioner, the founder of Desert Alchemy flower essences, a flower essences researcher, and an international seminar facilitator.
Cynthia is the author of seven books, some of which have been translated into Portuguese, German, Italian and Spanish. She is also the author of Desert Alchemy's web site at: desert-alchemy.com which include The Core Issue articles that focus on specific healing issues.
Date
April, 6 & 7, 2019
Time
Saturday 9:00 AM to 5:30 PM, Sunday 9:00 AM to 1:00 PM
Place
Tucson, Arizona. Address available upon registration.
Cost
$250 ($225 if paid by March 25th). Tucson Astrologers' Guild members: $225 ($200 if paid by March 25th).
Registration
This workshop is limited to a small number of participants. Early registration is recommended.
To sign-up now, please complete this [ registration form ].
Cancelation Policy
Registration cancellations received on or before March 25, 2019 will receive a refund of the amount paid minus $25. After March 25, 2019, the workshop fee is no longer refundable.