35-hour Flower Essence Intensive Course
April 22 to 26, 2019
5-Day Flower Essence Workshop
with Cynthia Athina Kemp Scherer
Tucson, Arizona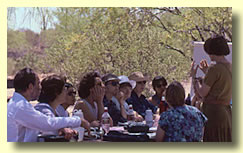 The Flower Essence Therapy Course is a unique opportunity to experience the healing power of the desert in a safe and protected environment and to develop the skills for working with yourself and others with flower essences.
This course provides a solid foundation for using flower essences while presenting an opportunity to contemplate and discover your inner gifts, talents, and challenges. See the detailed course program below.
This intensive course is for:
Health Care professionals who wish to incorporate flower essences into their practice
Anyone who wants to incorporate flower essences into his or her life as a means of achieving wellness and self-knowledge with the support of nature
You will: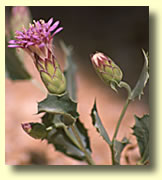 develop skills for selecting and using flower essences with yourself and others
meet desert plants intimately
experience the healing power of the desert's nature
create a foundation for clearly knowing yourself
explore what it means to compassionately support others without losing yourself
soulfully nurture yourself in an five-day retreat from usual life
Course Details
Class Size & Advance Preparation
The class size is kept small to allow an intimate exploration of specify issues of interest. This allows participants to interact in a safe and stimulating environment. Because the Flower Essence Therapy Course is very rich in information, a reading and contemplation guide will be sent to registrants to prepare for the course. The advance preparation requires about twelve hours of reading and contemplation.
The books that will be used are:
Facilitator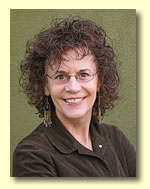 Cynthia Athina Kemp Scherer is an experienced flower essence practitioner, researcher, and founder of Desert Alchemy. In 1983, Cynthia was inspired by nature to begin co-creating and researching flower essences from the unique and powerful environment of the Arizona deserts. Her relationship to nature fostered deep healing experiences that provided the foundation for her years of research.
Since 1986, one of Cynthia's great loves has been sharing in workshops about her experiences in using flower essences and her ever-deepening relationship with nature.
Date
April 22 to 26, 2019
Time
From 9:00 AM to 5:30 PM, Monday thru Friday.
Place
Desert Alchemy, Tucson, Arizona
Cost
Registration: $1195. Fee includes the course tuition only. Participants are responsible for their hotel accommodations, transportation, and meals.
Registration
This workshop is limited to a small number of participants. Early registration is recommended.
REGISTRATION FOR THIS EVENT IS NOW CLOSED
[ Click here ] to join the waiting list and be notified when a new class is scheduled.
Cancelation Policy
Registration cancellations received on or before March 22, 2019 will receive a refund of the amount paid minus 10%. After March 22, 2019, the workshop fee is no longer refundable.
Additional Information
Accommodation
Out-of-town registrants are responsible for booking their own accommodations
We recommend the Homewood Suites, which is located 2 miles from the workshop venue, which is 5 minutes by car, or 30 minutes walking. The hotel provides complimentary complimentary shuttle service to destinations within a 5 mile radius of the hotel. Rental bicycles are available at the Hotel, and some participants have used them to come to the class in about 15 minutes.
The Hotel is located at the beautiful St. Phillip's Plaza with restaurants and a health food store within walking distance. Next to the Hotel is the Rillito River Park, with miles of popular walking and bicycle paths.
The rooms at the Homewood Suites have 2 queen beds (or 1 king bed), a small living room with a couch, and a kitchen with stove, refrigerator, microwave oven, and dishwasher. The hotel provides complimentary hot breakfast (served all week), complimentary WiFi and free parking.
The size and layout of the rooms makes them very suitable to be shared with another participant. If you would like to share a room with another participant as a way to reducing your lodging expenses, let us know and we will connect you with other participants who have indicated that they want to share.
The Homewood Suites has a special discount for the participants of Desert Alchemy courses. We recommend reserving your lodging well in advance, as Tucson is a popular destination.
Frequently Asked Questions
Can I come to only one part of the course?
Yes, if you prefer you may take Part 1 only and come back another year to take Part 2. It is necessary, however, to take Part 1 before taking Part 2.
I am new to flower essences, can I take this course?
Yes, the course is for all levels of experience with flower essences. It is both for professionals who want to support others using flower essences as well as for those who want to use flower essences for their own personal growth and healing. To help prepare for the course, a reading and contemplation guide will be sent to all registrants
What is the schedule for the weekend between Part 1 and Part 2?
There are no classes scheduled during the weekend to allow the participants time to integrate the experiences from Part 1 before moving to Part 2. That's the perfect time to do some sight seeing around Tucson. We recommend visiting the Saguaro National Park and especially the Arizona Sonora Desert Museum. Occupying 21 acres and with two miles of walking paths, 16 individual gardens, 1,200 native plant species and 56,000 individual plants, the Arizona Sonora Desert Museum is the pride of Tucson and one of the greatest living museums in the world.
Course Program
Day 1: April 22, 2019
Selecting Flower Essences
Selecting flower essences is an art. This module gives the participant the tools and methodology necessary for pinpointing core issues and selecting the appropriate flower essences, whether you are a beginner or experienced in using flower essences.
Whether you use a pendulum, kinesiology, the Desert Alchemy® cross-reference, or any other method for selecting flower essences, this workshop will provide you with the necessary foundation. It is appropriate for beginners as well as experienced flower essence users.
Includes:
A method for finding the core of a healing project or awareness crisis.
How to use a pendulum and other intuitive methods for essence selection.
The art of essence combining and making customized formulas.
An introduction to the attunement process, the most important tool for working with flower essences.
Day 2: April 23, 2019
The Desert as a Healer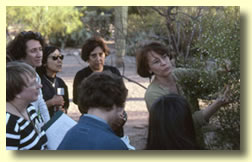 The experience of intimately attuning with the desert is powerful and life-changing. We will spend this day in the desert, exploring some of its remarkable qualities and how they support us in healing. We will make in-depth use of the attunement process to easily and profoundly experience a self-empowering relationship with desert nature.
Includes:
An introduction to the unique environment of the desert and its healing qualities.
Adaptation strategies of desert plants.
Building or enhancing an intimate relationship with nature.
Attunements in the desert with native plants.
Flower essences to support us in many types of crisis, intense life challenges and extreme situations.
Day 3: April 24, 2019
The Essence of Caring for the Soul
This is an exploration of soul and its importance in honoring ourselves and others and its role in the healing process. Whether we want to work with flower essences professionally or for self-help, learning to honor the soul is the foundation for effective healing support.
Includes:
A deeper understanding of discomfort and pain.
Developing a view of life and healing that embraces responsibility for ourselves and our world.
Working with recovery from addictions.
The three stages of transitions and transformational processes and how to support them.
In-depth study of specific Desert Flower Essences.
Day 4: April 25, 2019
Emotional Awareness, and The Relationship between Psyche & Soma
Flower essences are a language that can help us to understand and accept our inner life and our soul urges. Why do we have emotions? Why is it important to know what we are feeling? How do emotions affect our well-being? How can we give and receive emotional support? What does true support feel like?
In today"s fast-paced world the frequent changes and transformations demand that we constantly evaluate, make decisions & adjustments. How can we use our feelings and intuition to improve our decision-making process and alleviate overwhelm?
Includes:
Emotional awareness: what it is and why it is necessary.
The relationship between Psyche and Soma: How do our emotions, attitudes and beliefs affect our health?
How can we change our lives by changing our attitude?
Recognizing our feelings: how can they support rather than encumber us?
Identifying and resolving and releasing past emotional traumas.
Thinking with your heart: uniting intuition and feelings with our mind.
Flower essences that support us in emotional self-care.
Day 5: April 26, 2019
Individuation & Co-Creation
"Individuate to co-create" is perhaps the desert"s strongest message to humanity. What does this mean? Knowing ourselves is paramount to having fulfilling relationships. We will create a foundation for working with individuality and creating harmony in relationships.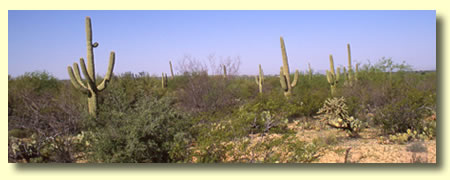 Includes:
The root of loneliness.
Flower essences that help us with knowing ourselves and helping us to have fulfilling relationships.
Working with self-esteem and self-empowerment.
Flower essences for women"s and men"s issues.
How we can relate soul to soul in any kind of relationship.
Detaching and recovering from undesirable relationships.