A flower essence workshop presented by Cynthia Athina Kemp Scherer
October 7 - 8, 2017
Day-and-a-half Flower Essence Workshop
Note: $225 early bird price until September 24
Description
Join Cynthia for a lively workshop about the mind and flower essences that help you understand its relationship with your body, your emotions, and your spiritual awareness. She will use sacred Sanskrit texts, psychology insights, case histories, and other awareness to highlight how we can be more aware of the mind's role. She will explore:
What is the mind? How does it work?
How does your mind affect your physical body, emotions, and even your spiritual life?
How can you be sure your mind is working for your highest good and not pulling you down?
Why do some people find certain things easy to master while others not so much?
Different types of intelligence and how flower essences can make a significant difference in learning skills.
Your mind on fear: how your mind can create and keep you in fear and anxiety, and how flower essence can shift its perspective to free you from them.
How people who work in dangerous situations stay calm when under pressure.
Using flower essences in recovery from PTSD.
Facilitator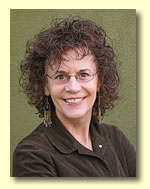 Cynthia Athina Kemp Scherer is an experienced flower essence practitioner, researcher, and founder of Desert Alchemy. In 1983, Cynthia was inspired by nature to begin co-creating and researching flower essences from the unique and powerful environment of the Arizona deserts. Her relationship to nature fostered deep healing experiences that provided the foundation for her years of research.
Since 1986, one of Cynthia's great loves has been sharing in workshops about her experiences in using flower essences and her ever-deepening relationship with nature.
Date
October 7 - 8, 2017
Time
Saturday 9:00 AM to 5:30 PM, Sunday 9:00 AM to 1:00 PM
Place
Acqua Hotel, 555 Redwood Highway, Mill Valley, CA 94941
Cost
$250 (early bird price: $225 until September 24)
Registration
This workshop is limited to a small number of participants. Early registration is recommended. To register click the "Add to cart" button above.
Cancelation Policy
Registration cancellations received on or before September 22, 2017 will receive a refund of the amount paid minus a 10% processing fee. After September 22, 2017, the workshop fee is no longer refundable.