Scorpion Weed Flower Essence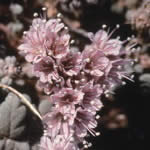 Essence Type: Individual Essence
Flower color: white/pink
Flower Essence Description
The strength of innocence and direct confrontation overcomes fear and paralysis. Scorpion Weed helps us with many types of fears: of the consequences of our actions; of our past mistakes; of not being forgiven. It is especially useful when we externalize our fears or when we create monsters out of them.
Harmonizing Qualities
helps you calmly face your fears, looking at them realistically so that they become emotionally manageable
realization that there are no absolute mistakes or failures, only experiences from which we can learn and grow
self-forgiveness and release from the past
trust in your essential goodness and light
Patterns of Imbalance
belief in a negative or evil self which may manifest at any time
creating "monsters" out of your fears
creation of an externalization of your inner fears
fear of loss of love
fear of making a mistake or of repeating the mistakes of the past
fear of not being forgiven, that your errors are irrevocable
fear of the consequences of your actions
fear or panic
imaginative magnification of your fears
self-guilt
Keywords
adolescence, child, failure, fear, forgiveness, guilt, mistake, monsters, negative, paranoia, past, release, self-forgiveness, trust
Articles that mention this flower essence
Kits
This flower essence is included in the following practitioner kits:
More information
The above information is an excerpt of the book The Alchemy of the Desert - Second Edition by Cynthia Athina Kemp Scherer. Please refer to that book for in-depth information about this flower essence.